Visit to Duke Lemur Center
---
"Hey lady, if you want to get your camera ready, I'm going to be cute now" seemed to be what this lemur was thinking as he stretched out to sunbath on a moderately cloudy February day in North Carolina when the sun had broken through the clouds. I obliged him as best I could with my cell phone. We chatted a bit (ok, I chatted, he looked cute) and I got a few good photos. This is a male ringtail lemur.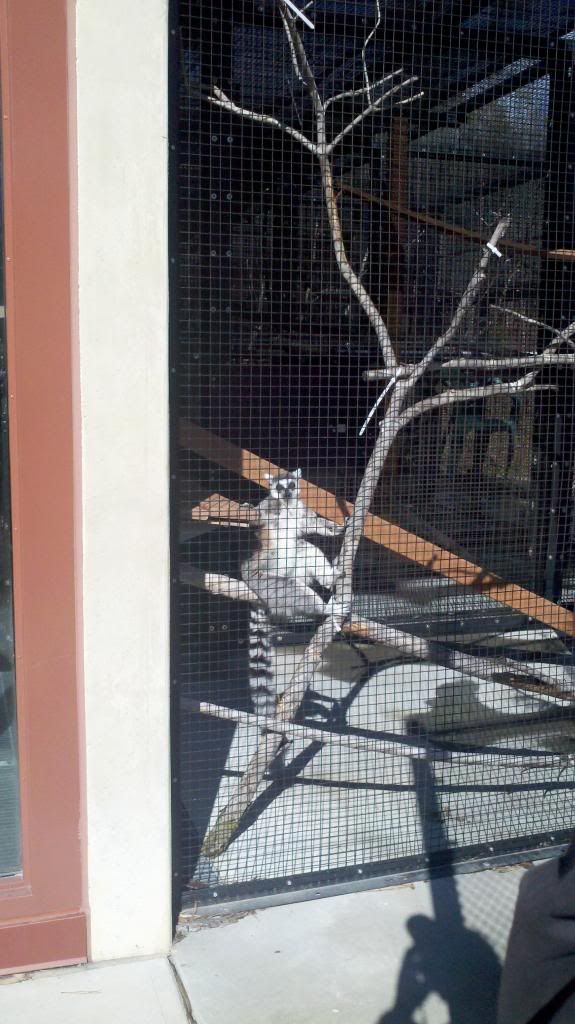 Lemurs have that beautiful long tail, but it's not prehensile. They do climb and most are arboreal, but cling to things with their legs. They run sideways - which was quite interesting to see them do. When they get vocal, they can be quite loud.
One of the most memorable visits on my recent vacation was to the Duke Lemur center. I vaguely knew what a lemur was, but not really. Yeah, they're cute - really cute. However, there's a lot more to know about them. The first thing I learned is that they are one of the species of prosimian primates - the oldest primate still in existence. The prosimians began to appear roughly 50 million years ago and were more widely distributed than today. At some point they reached the island of Madagascar and that is the only place they have survived to this day. Madagascar is the only place in the world lemurs can be found in the wild.
I learned that the Duke Lemur center not only cares for the largest collection of lemurs outside of Madagascar and does various research projects but most importantly works directly with the communities in Madagascar, through local people and groups to try to decrease the hunting of lemurs and the destruction of their natural habitat. One of the main focuses is to provide other renewable sources of protein, such as teaching people to build fish ponds and raise local fish. They are also working with the Madagascar National parks department to educate youth and to reestablish the boundaries of the parks with new signs, making it a clear boundary and showing that it is actively monitored. There are many more activities that you can read about at
their website.
Unfortunately I didn't remember the names of the different kinda of lemurs, but here are a few more pics.
This is the female companion of the lemur above.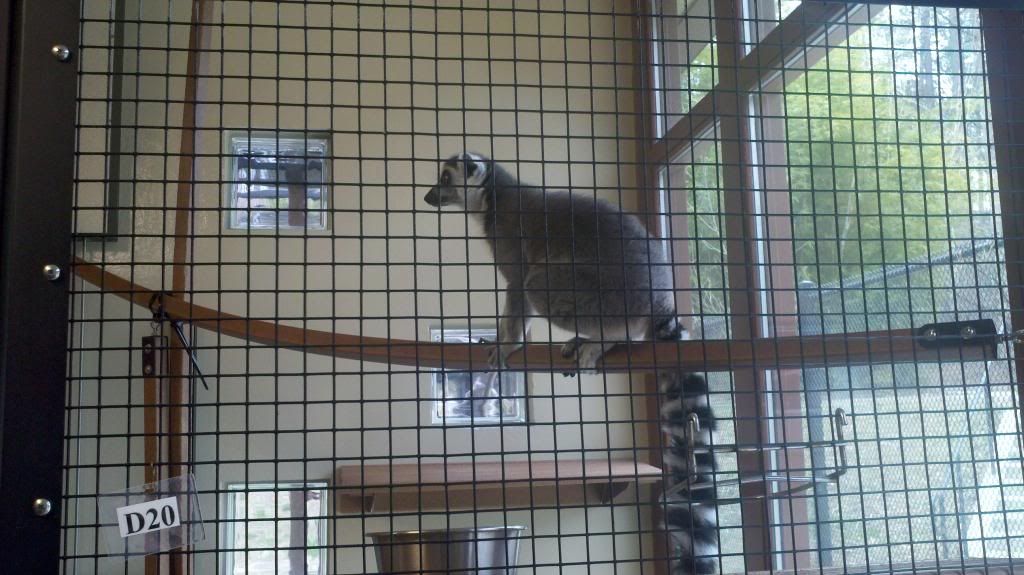 Looks like this one is going for some water.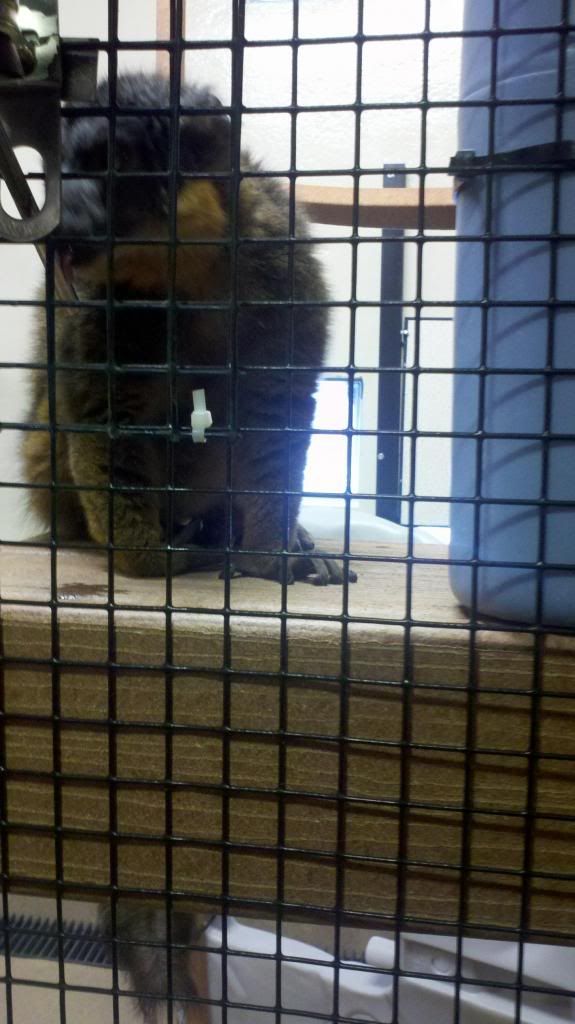 This one is working on a touch screen computer. It taps pictures with it's nose and gets rewarded with treats.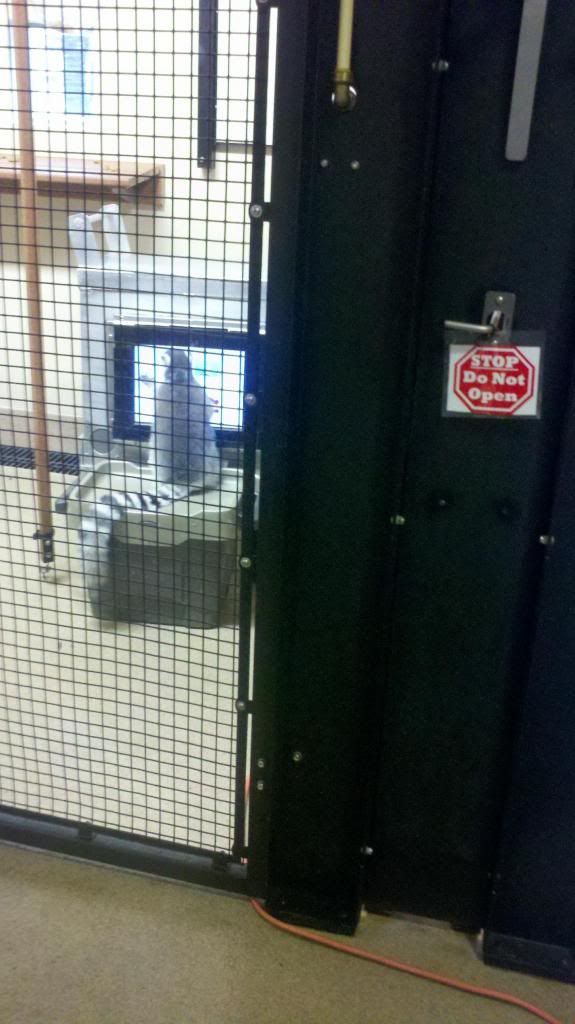 Two lemurs napping. They wrap themselves around each other.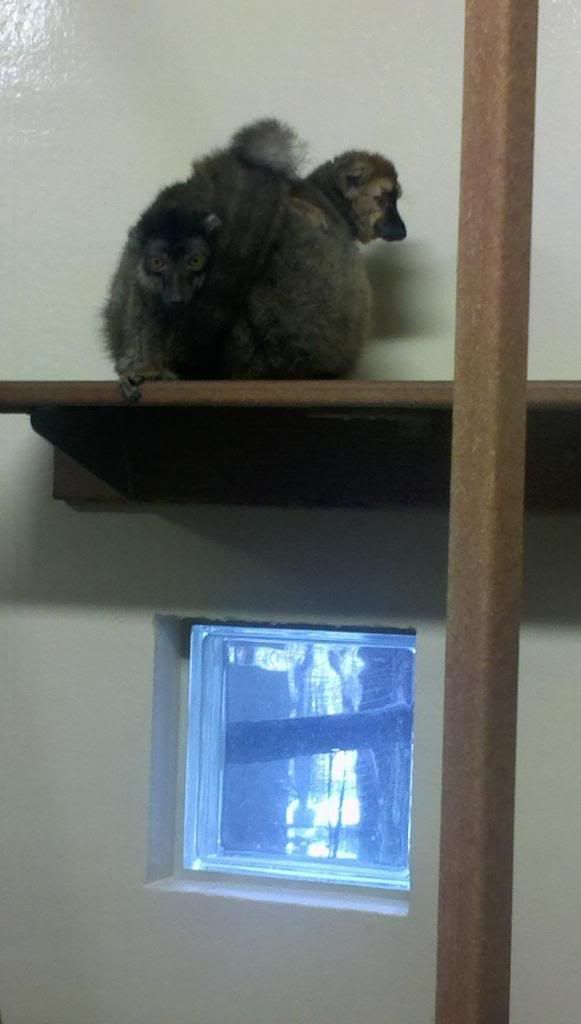 A golden colored one, though hard to see in my photo.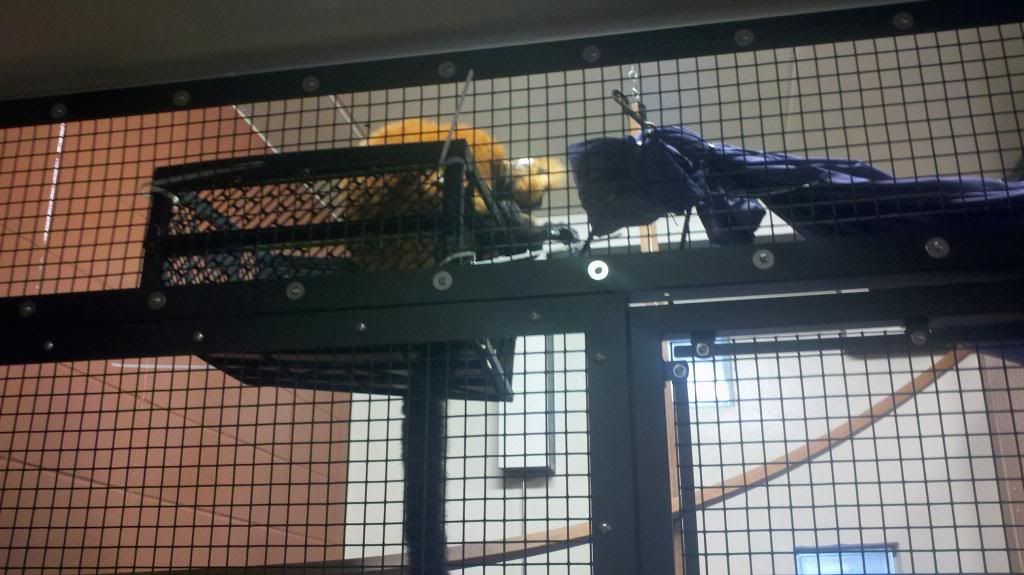 This one looks like it's wondering what I'm up to.
Posted 10-Mar-2013 at 04:44 AM (04:44) by

Never
Trackbacks